Understand the universe of private companies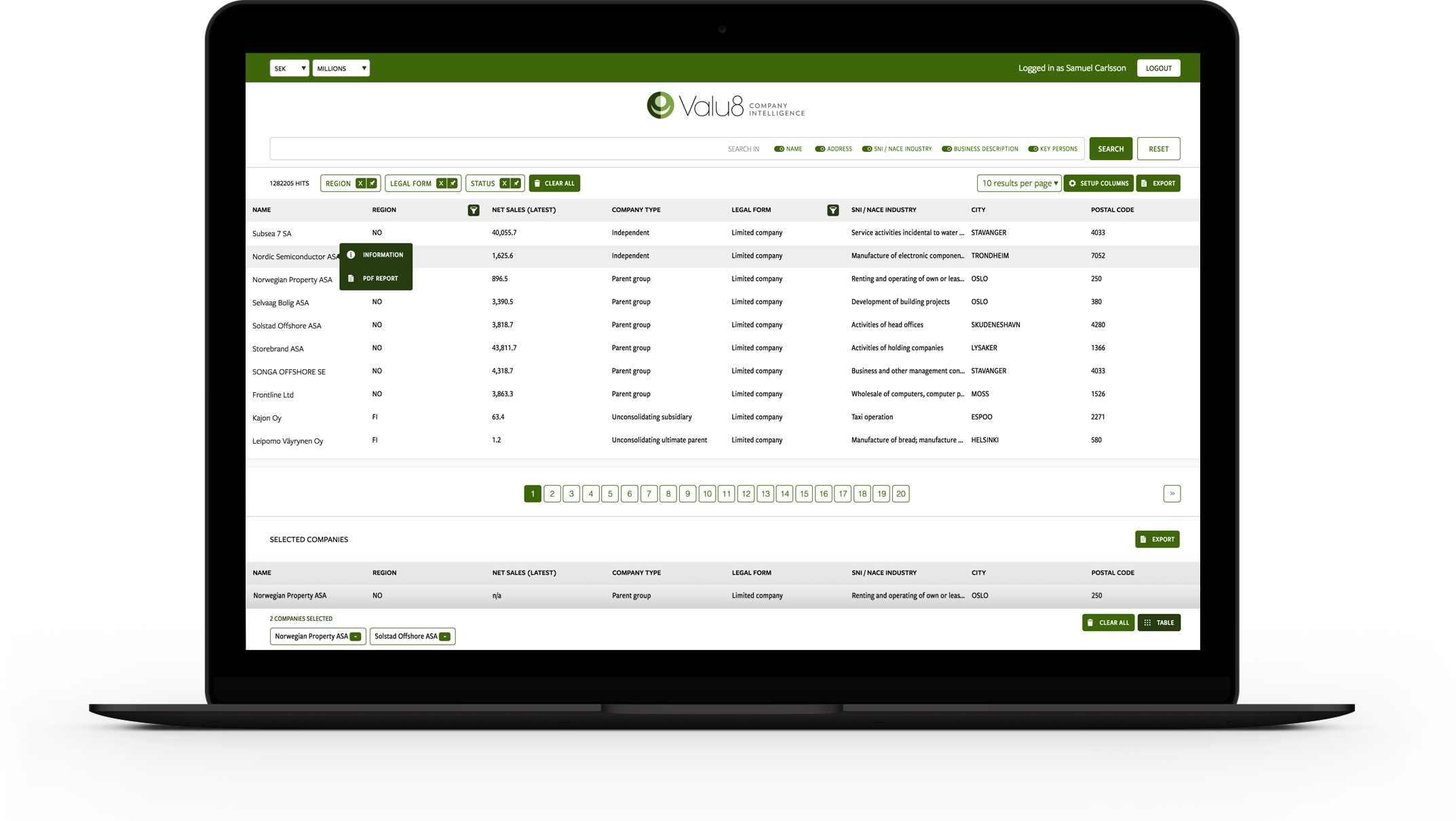 Valu8 Company Intelligence
Our platform aggregates private company and ownership information in European countries, enabling effective screening and analysis of companies and sectors.
Effective screening
Screen for any sector or company.
Detailed information
Get detailed company information and underlying reports for all private companies.
Private owners
Find the owners behind private companies.
Analyse
Find and risk-analyse suppliers, sectors & peers.

Follow changes
Follow your sectors or companies for key changes.
Export & update
Export information directly into MS Office.
Valu8 Corporate Finance
Analytics tool for M&A and private equity.
Private equity database
Track holdings of private equity and venture capital firms.

Mergers & acquisitions
Analyse M&A transactions or get updated via our morning newsletter.
Private share issues
Track private company share issues and valuation levels.
Fundamentals & Estimates
Access to global coverage of company fundamentals and consensus estimates by equity analysts, provided by our trusted partner FactSet.
Comparable valuation tools
Perform valuation analysis of comparable listed companies or M&A transactions.
DCF & LBO valuation tools
Advanced company valuation tools.